Chronicle of our New Build:
Williams 28
Our Williams 28 was inspired by an old favorite, the classic Stanley 28.
Scroll down to view the progress of the build from the beginning.
July 21, 2022
Launch Day!
It was a spectacular day on MDI as we launched SEA SHEPHERDS!
We are so proud of our new Williams 28 build, and we wish the owners many years of
joy on the seas.
Photos ©Alison Langley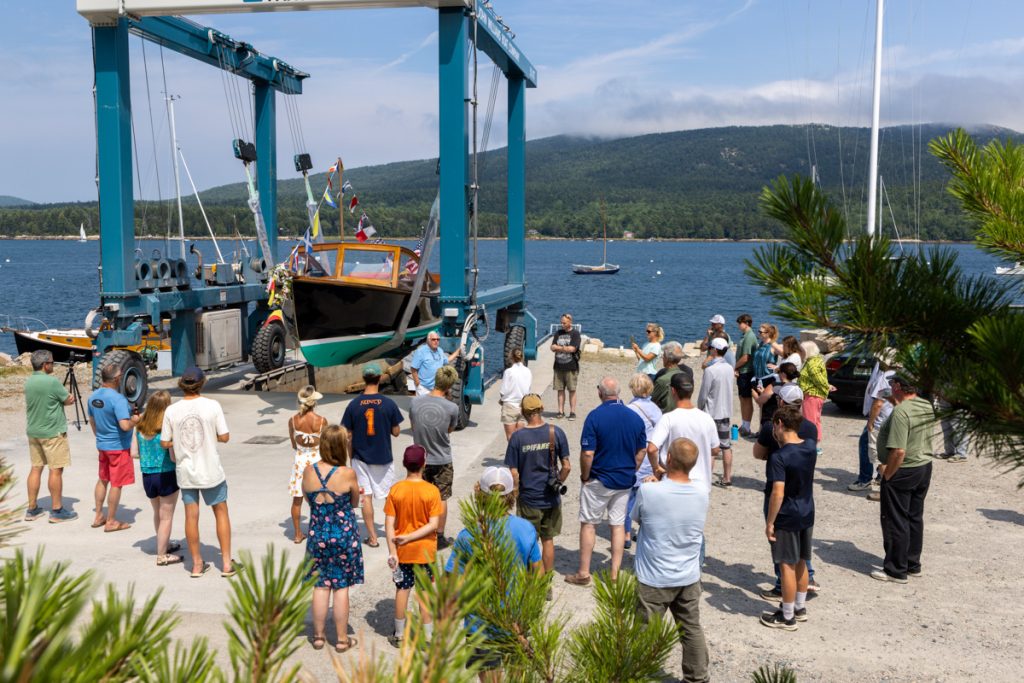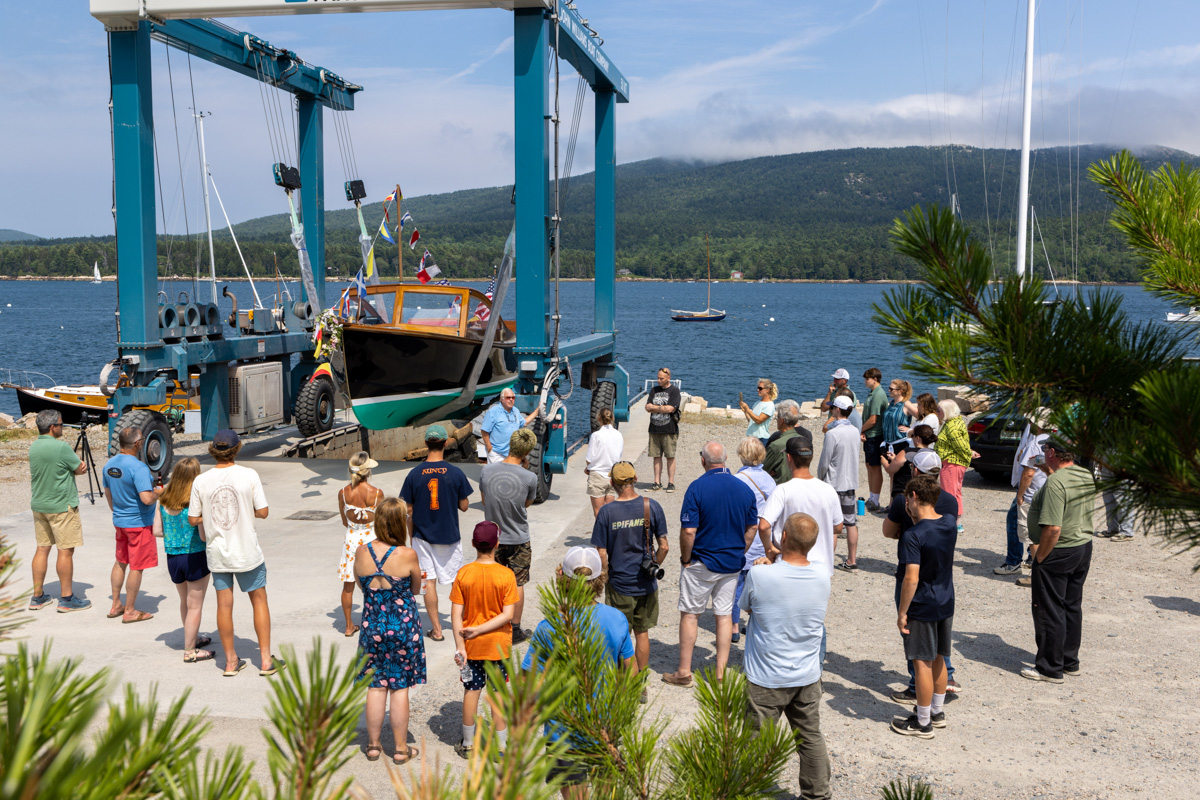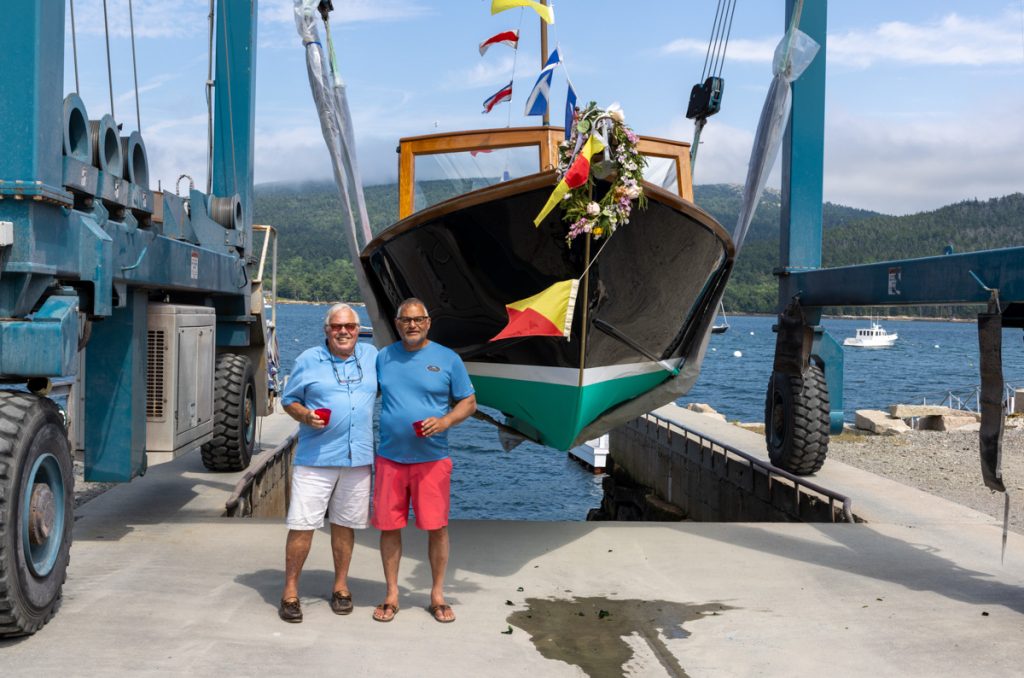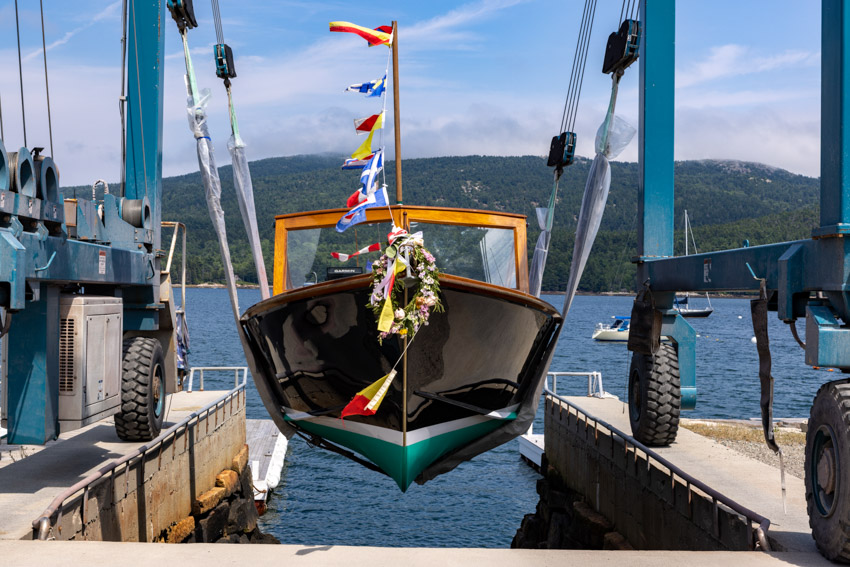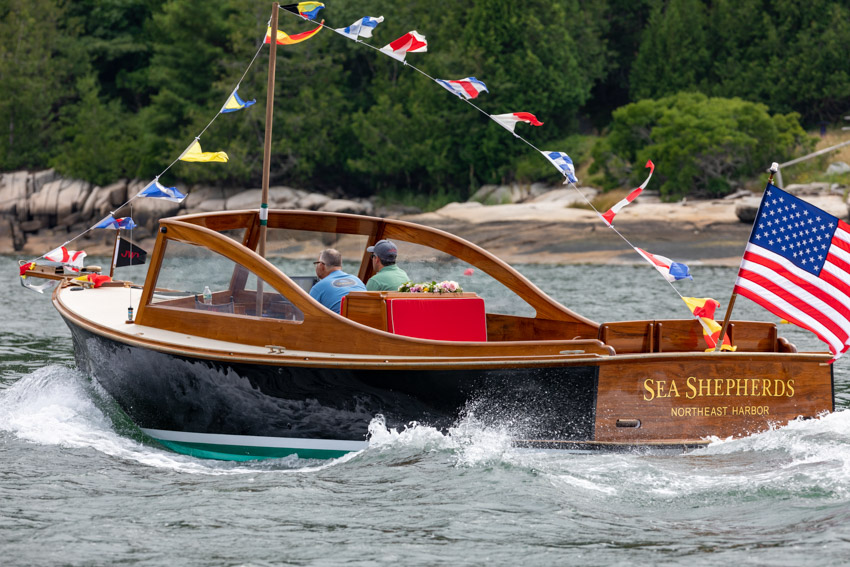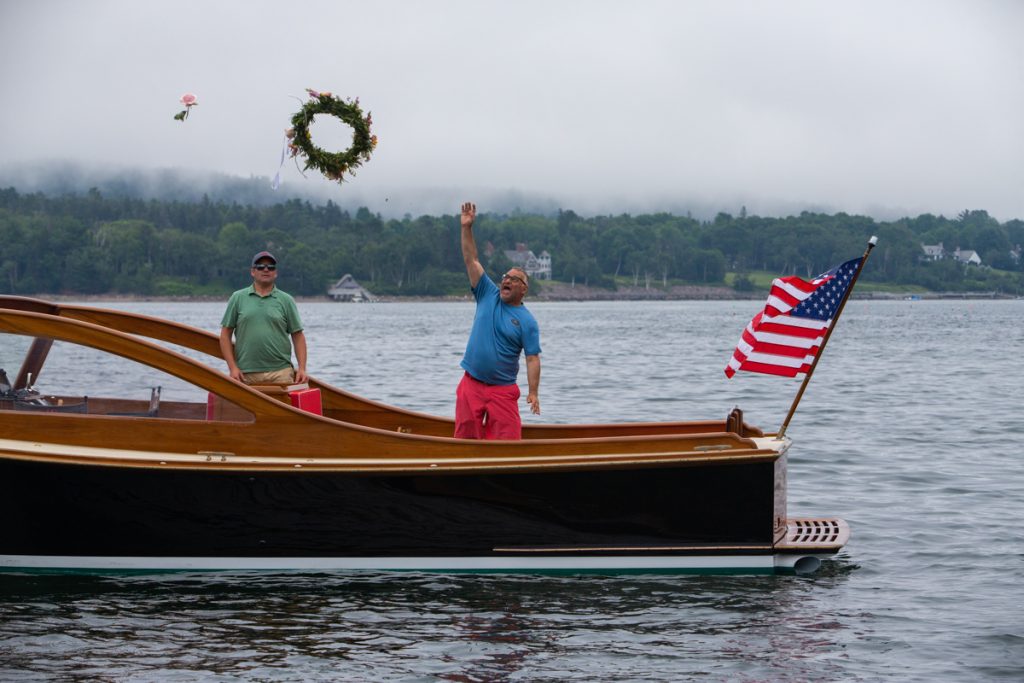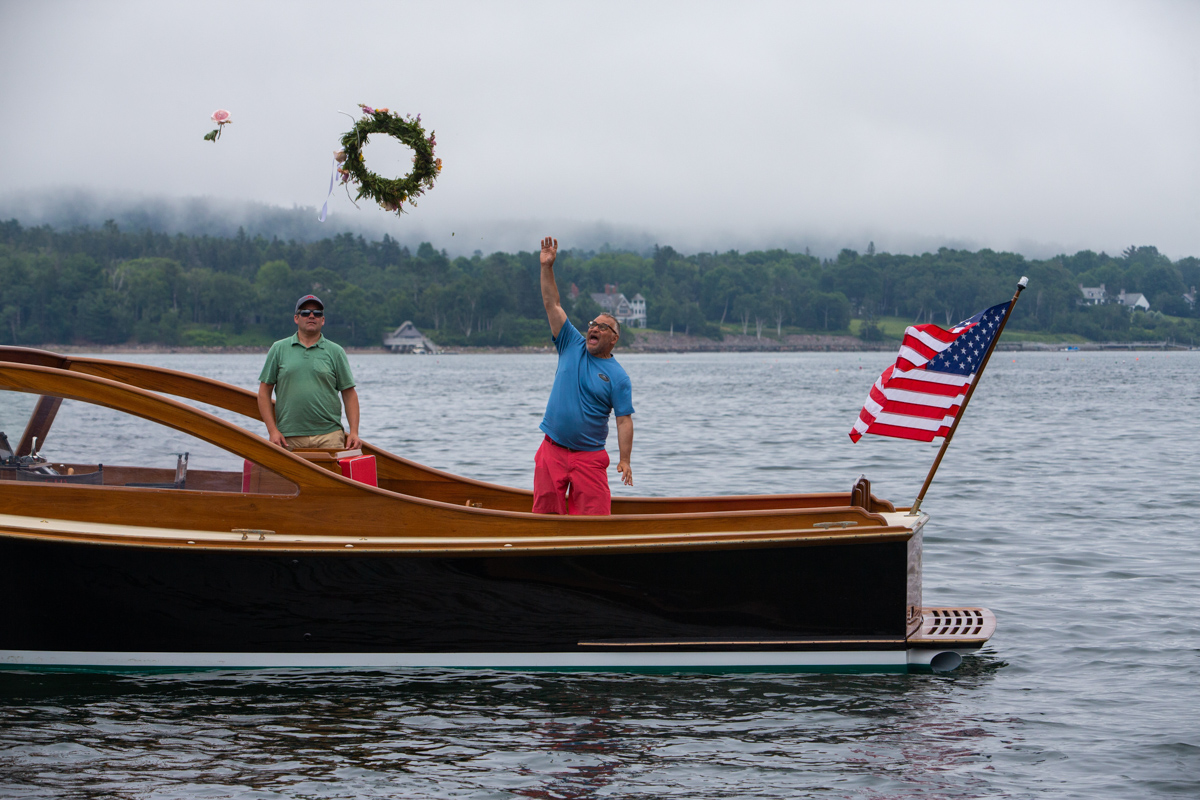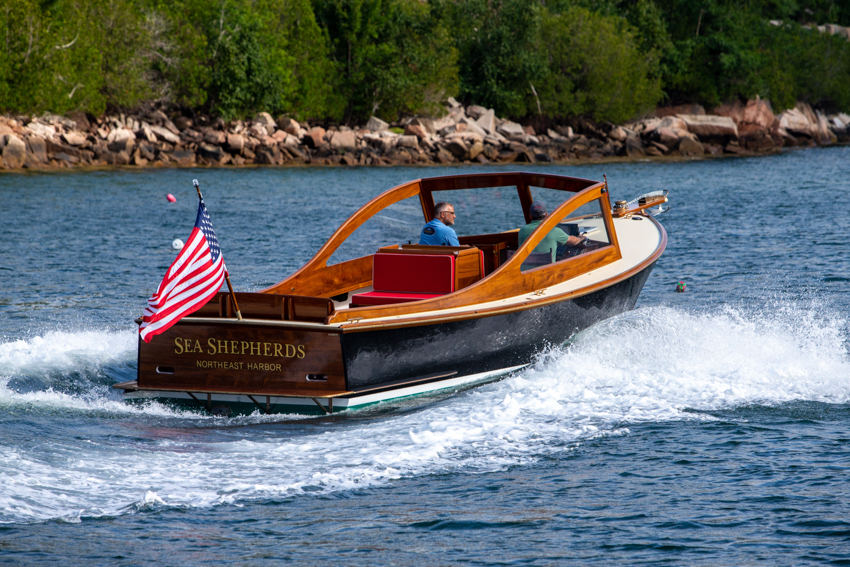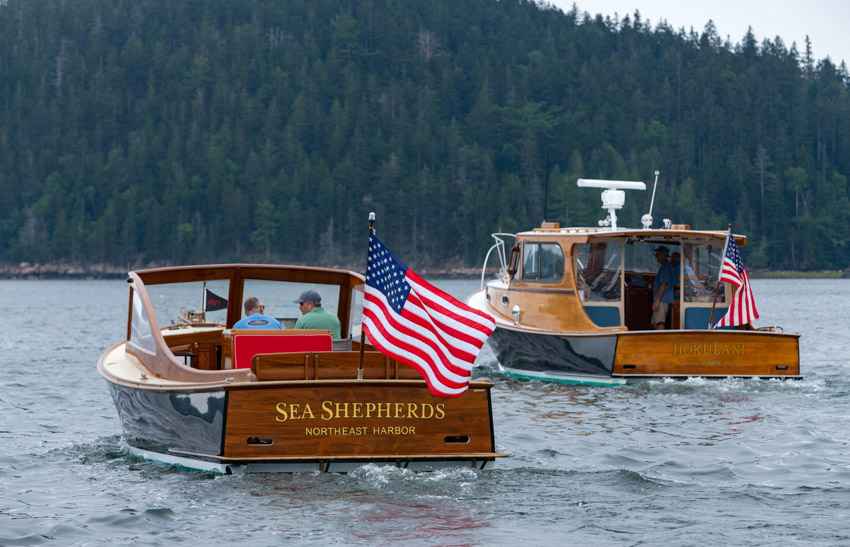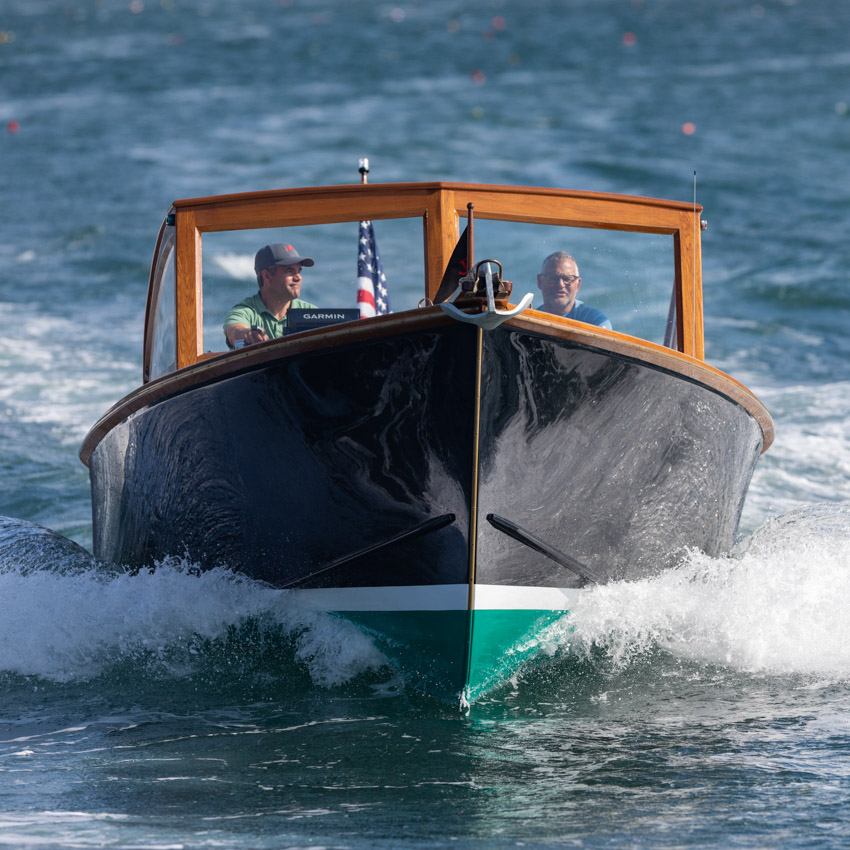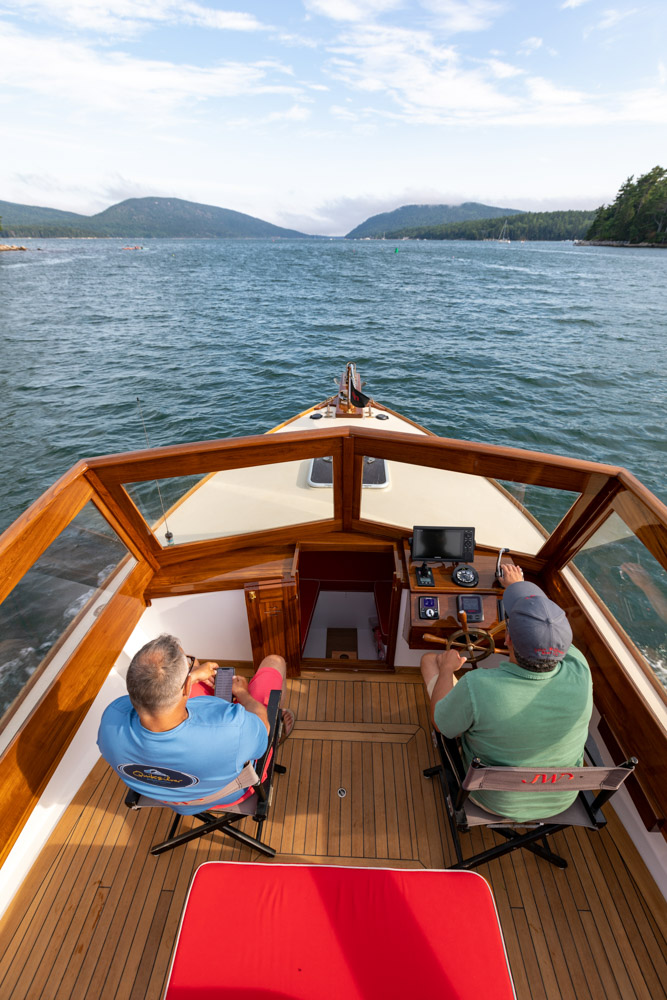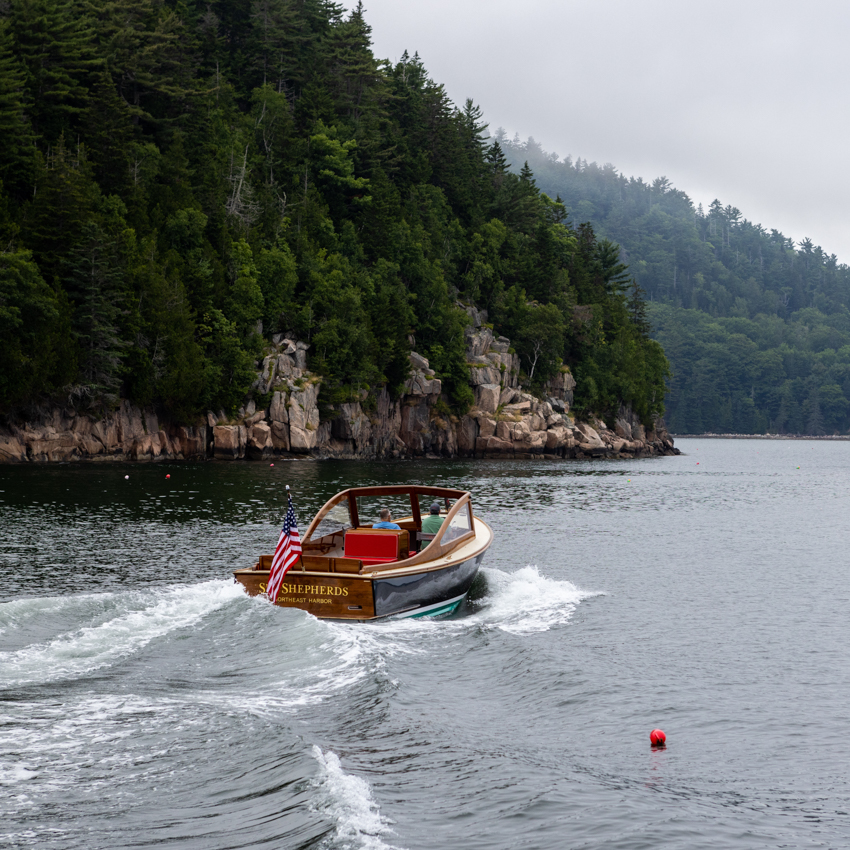 FROM THE BEGINNING
Photos by Dave Hancock
September 23, 2021
We've started a new Williams 28 build! Here we're moving the Stanley 28 hull mold inside for prep and wax.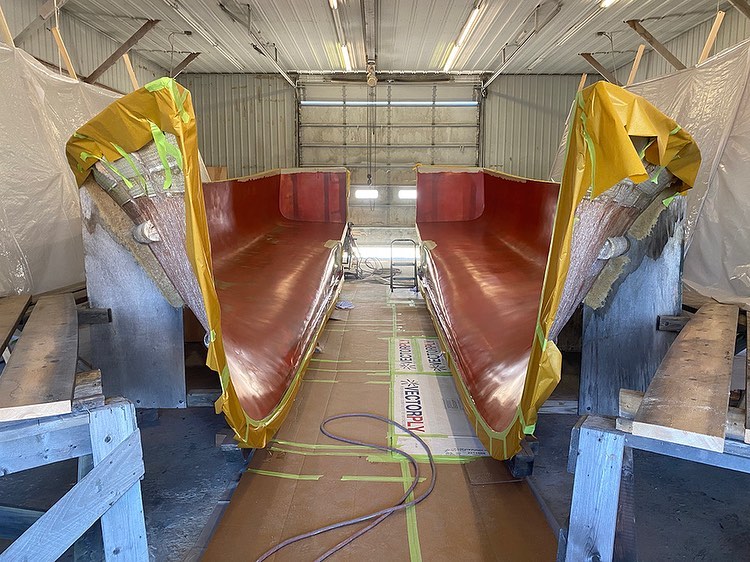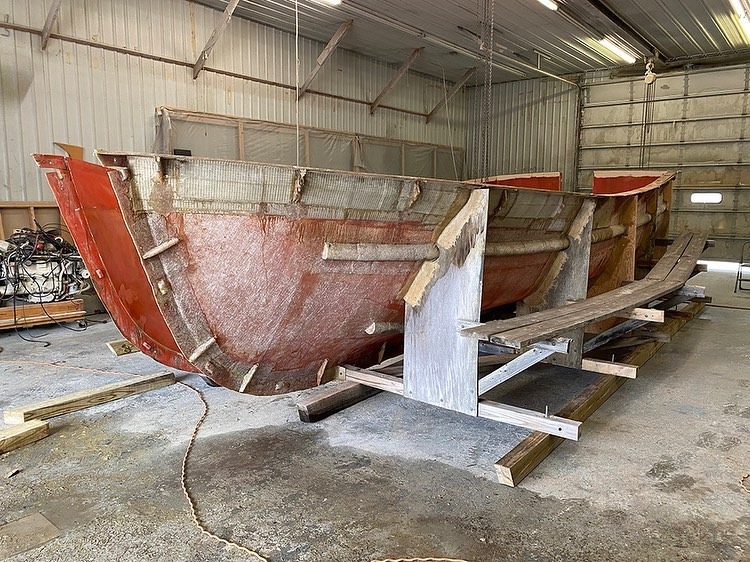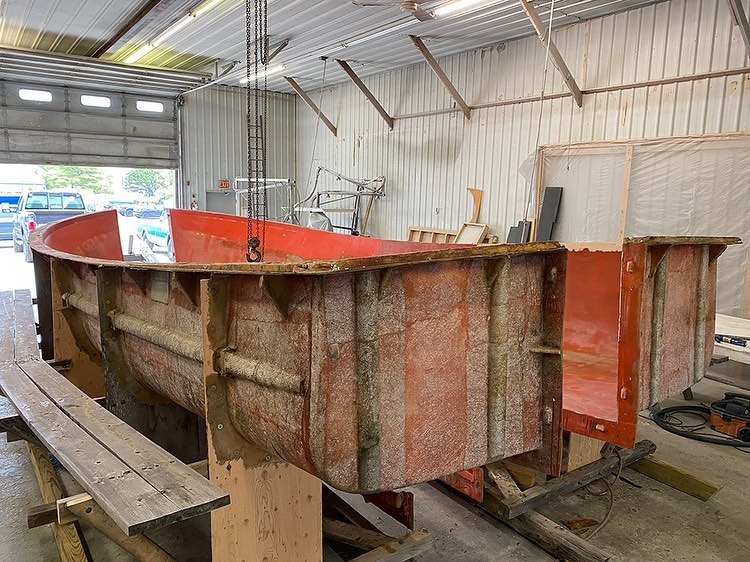 September 30, 2021
This past week, we sprayed white gelcoat and laid the fiberglass laminate on the 28 Stanley hull mold.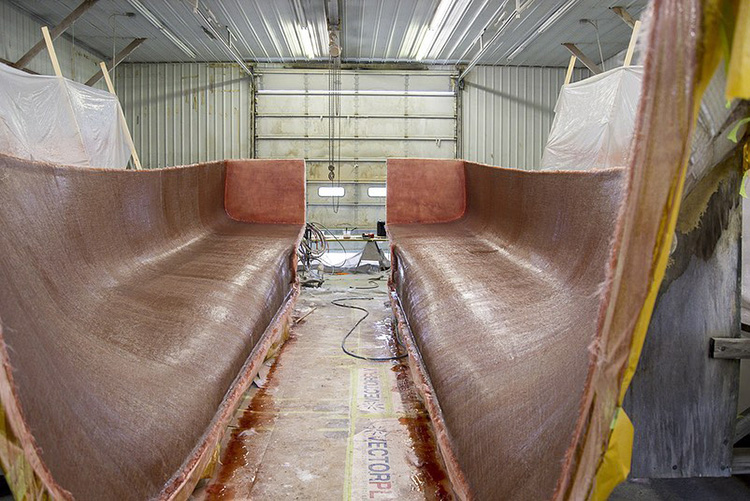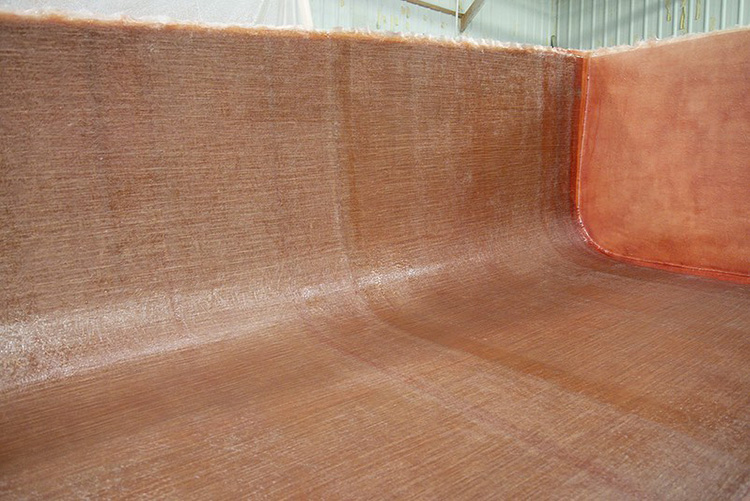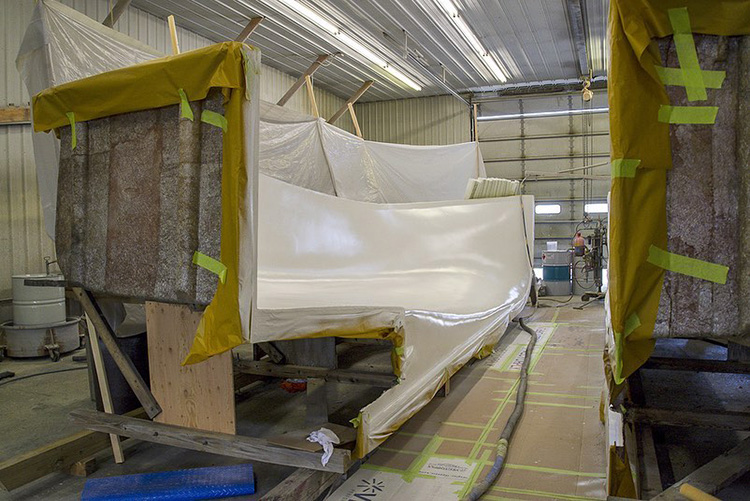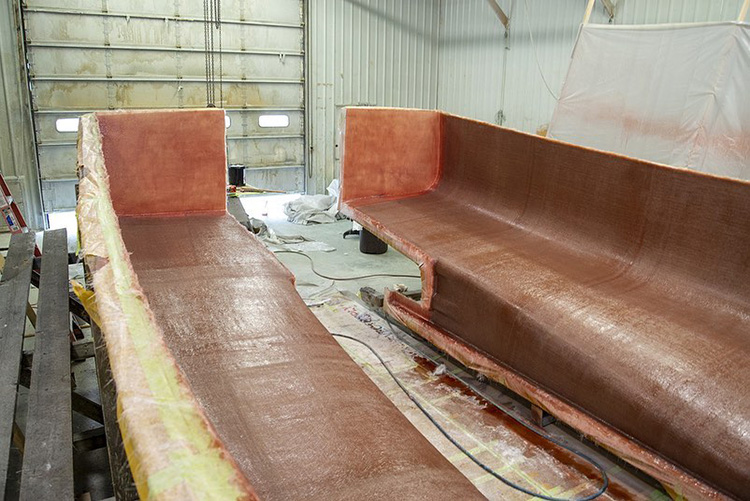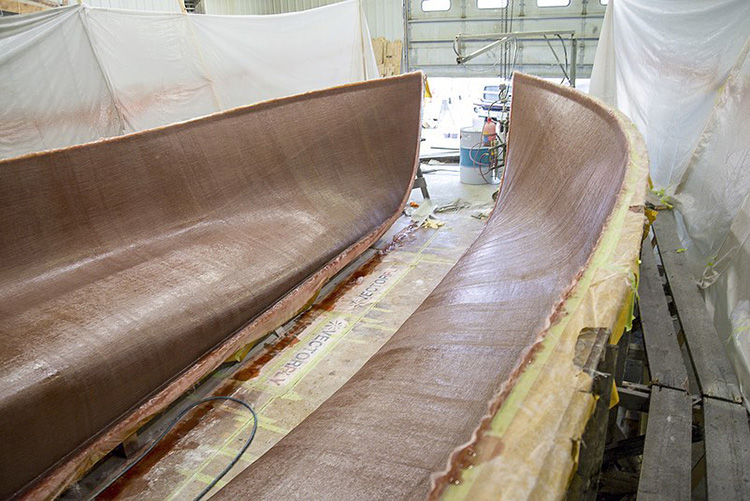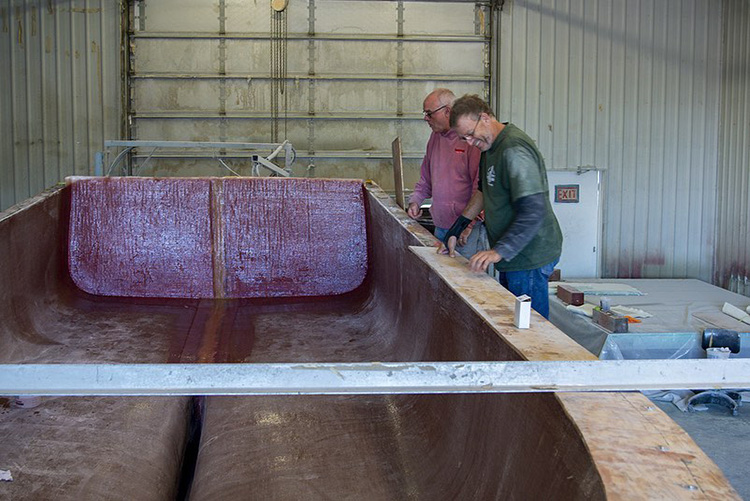 October 7, 2021
This week on the Williams 28 new build, we fiberglassed the centerline and transom and worked on the upper hull flange and stringers…featuring John Fernandez!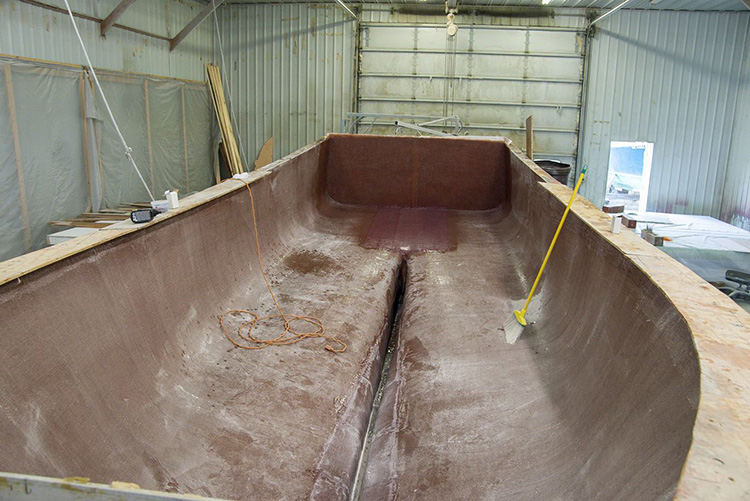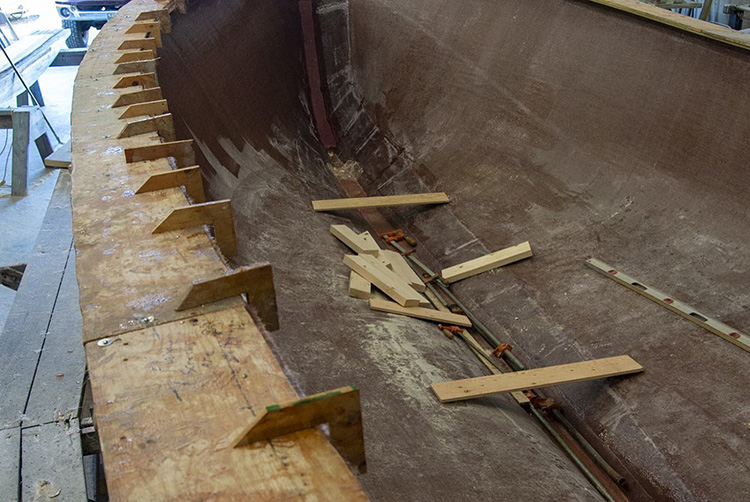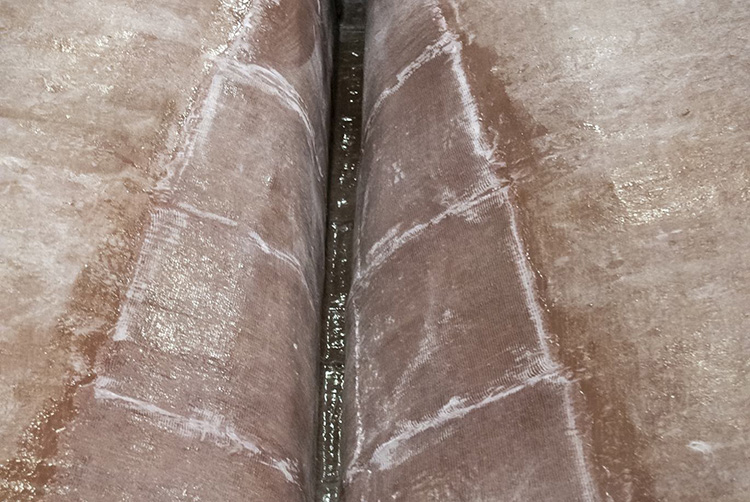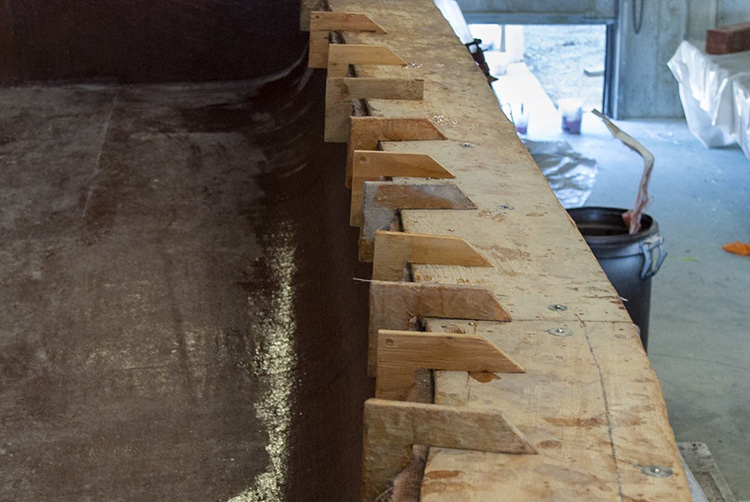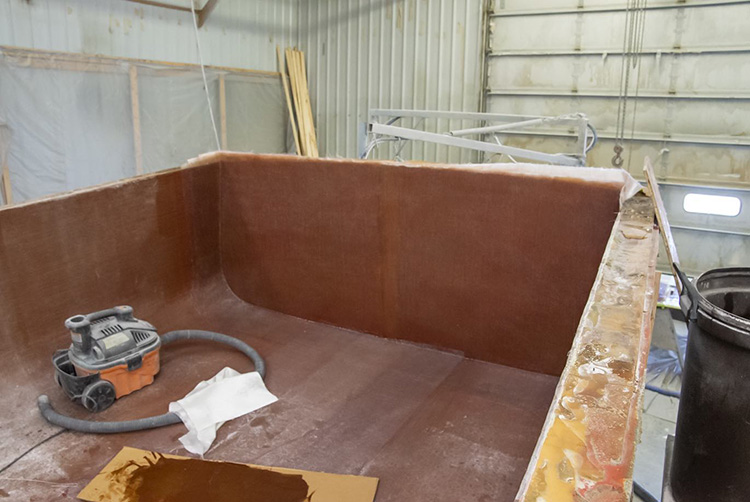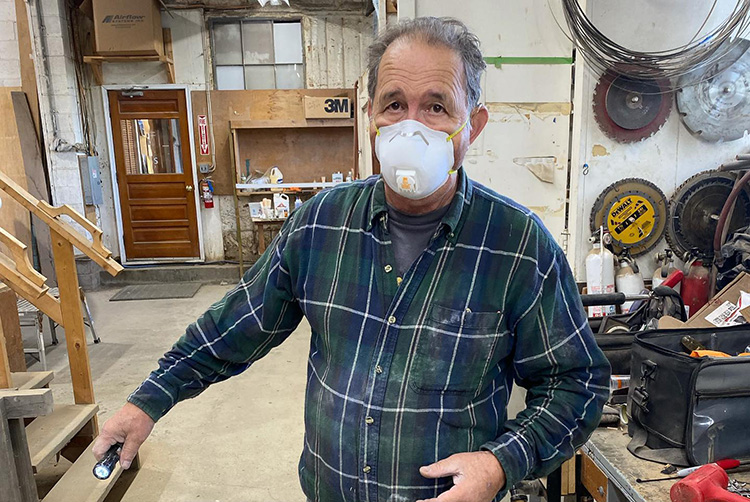 October 14, 2021
This week on our Williams 28 new build, we installed the stringers, pulled the hull out of the mold and started work on the rudder and fuel tanks.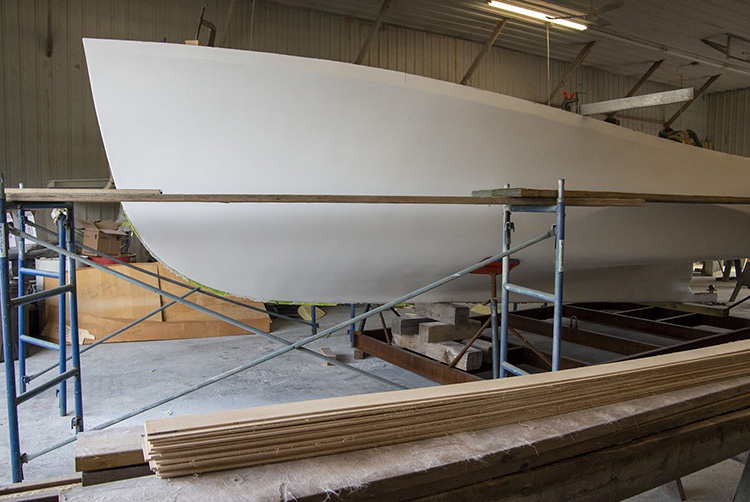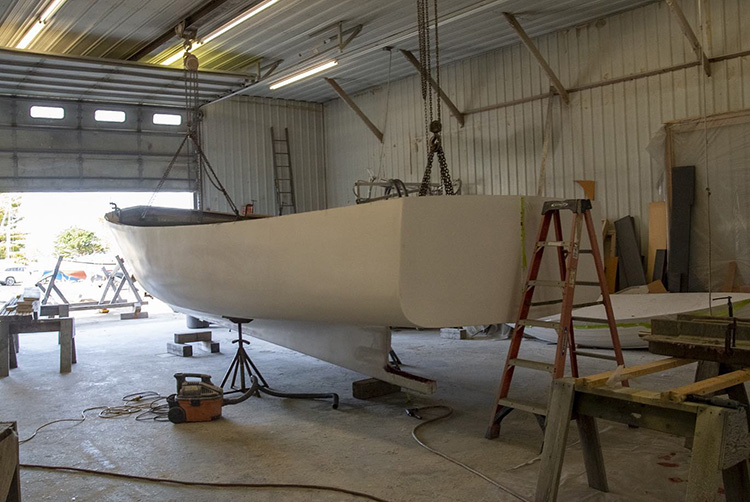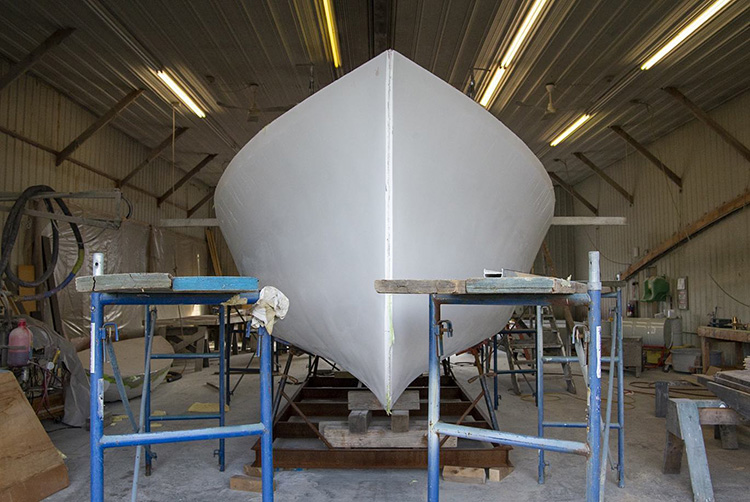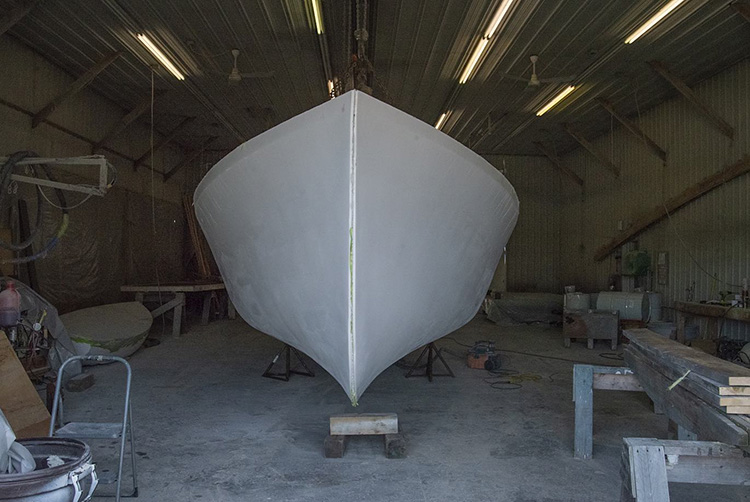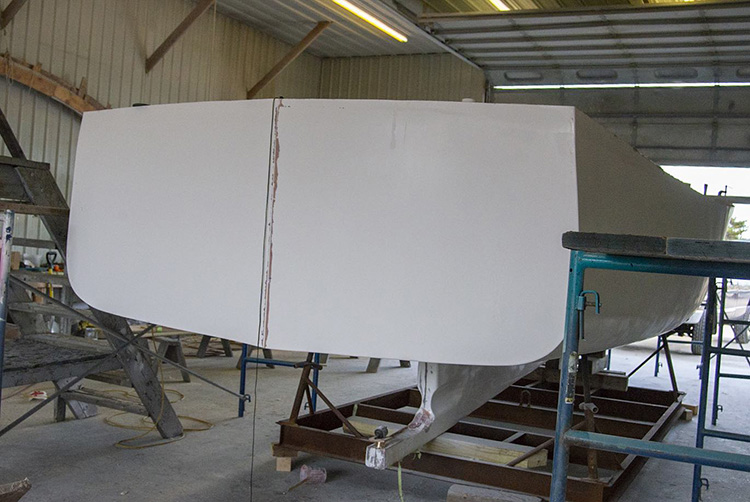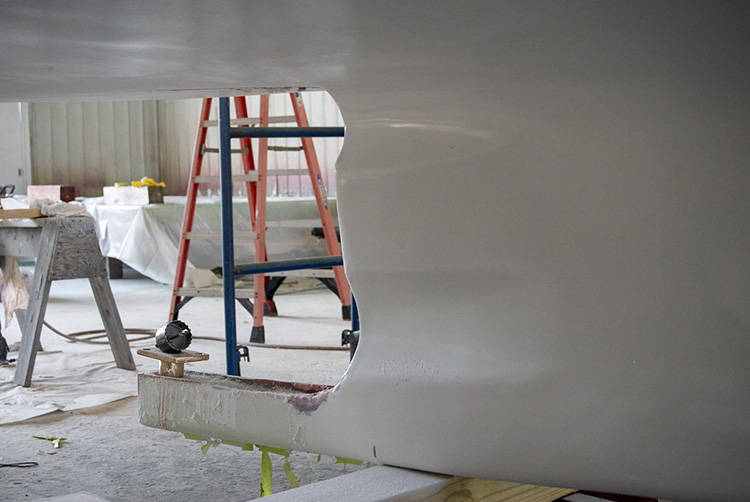 October 22, 2021
Continued progress on the Williams 28, including work on the skeg, rudder, rudder bearing, engine mounts, spray rails, fuel tanks and main bulkhead.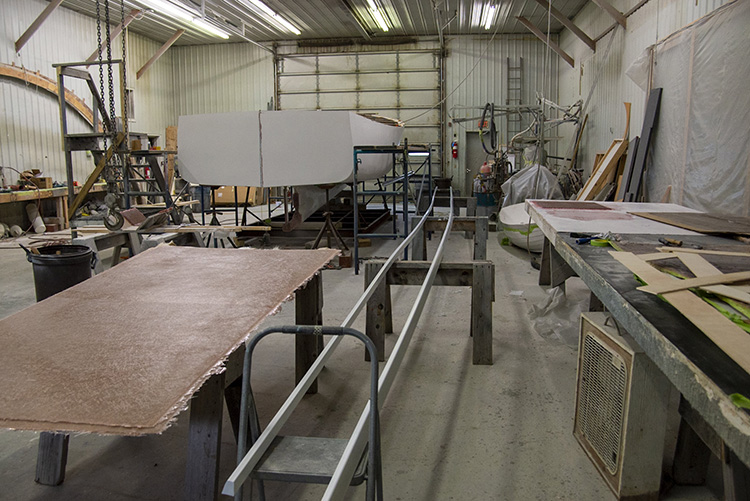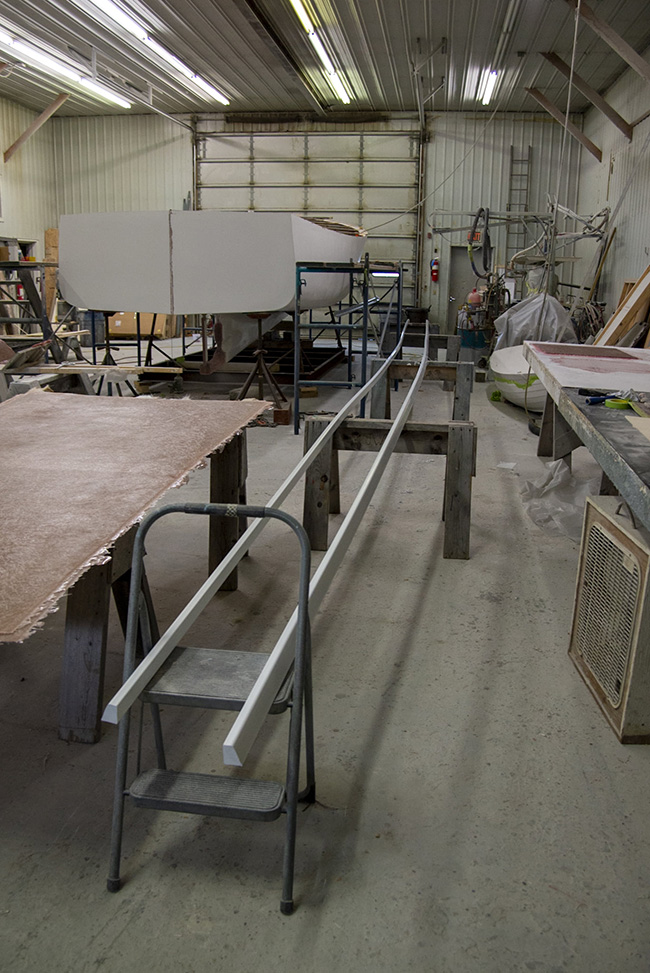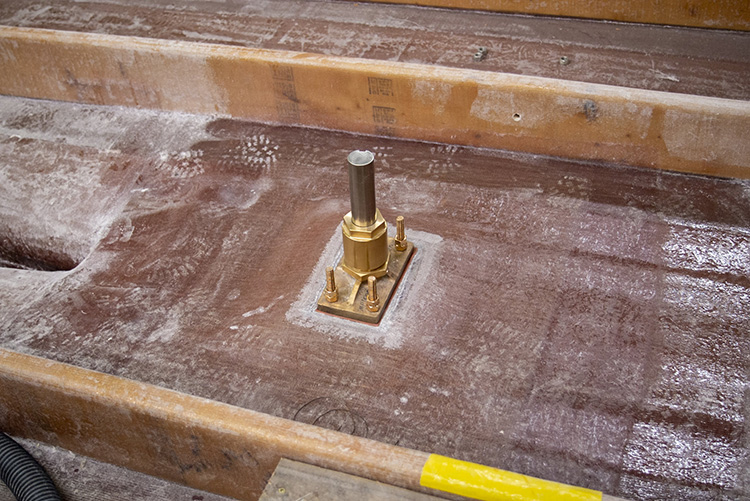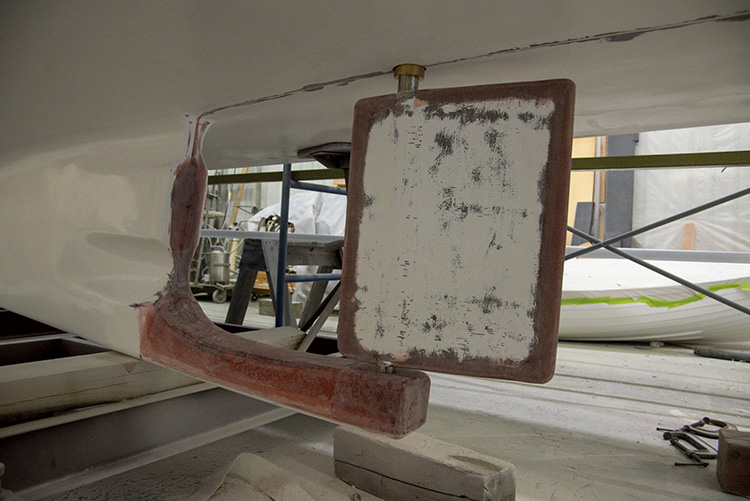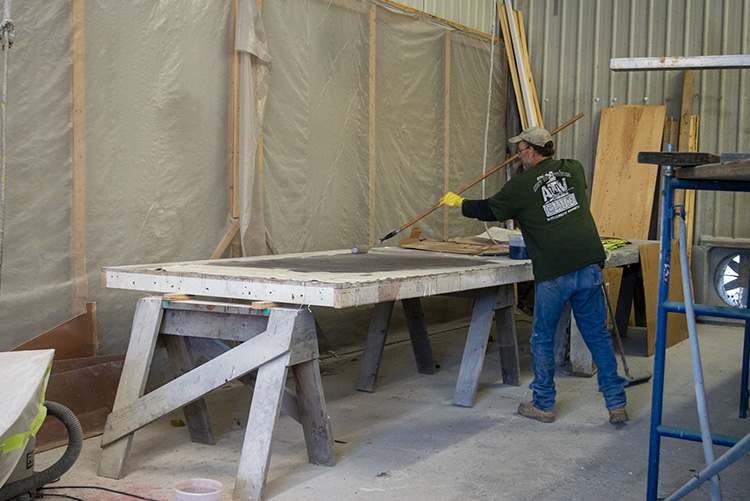 October 30, 2021
As the build continues, here's what we tackled over the past week:
– dry fit spray rails
– fit main bulkhead
– forward deck camber beams
– finalize fuel tanks and fittings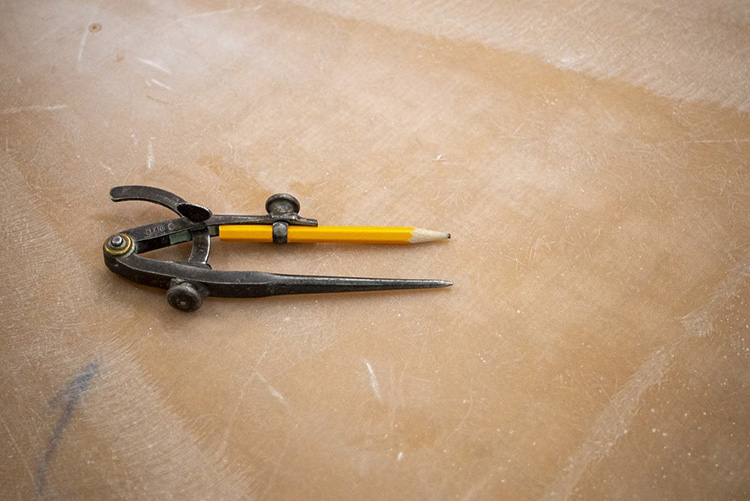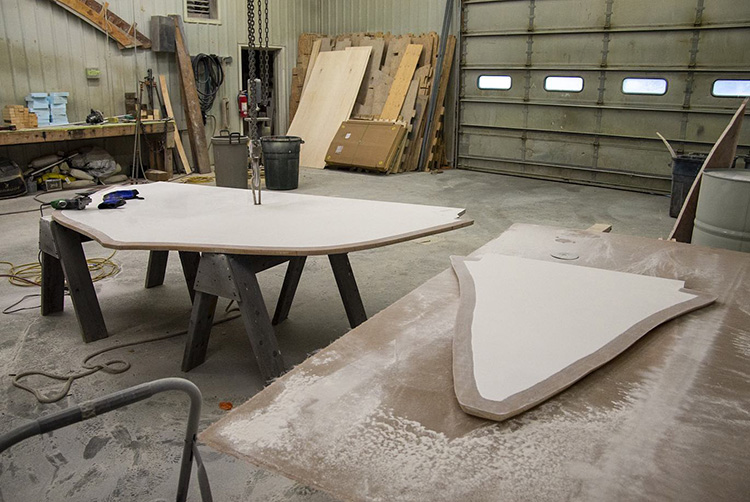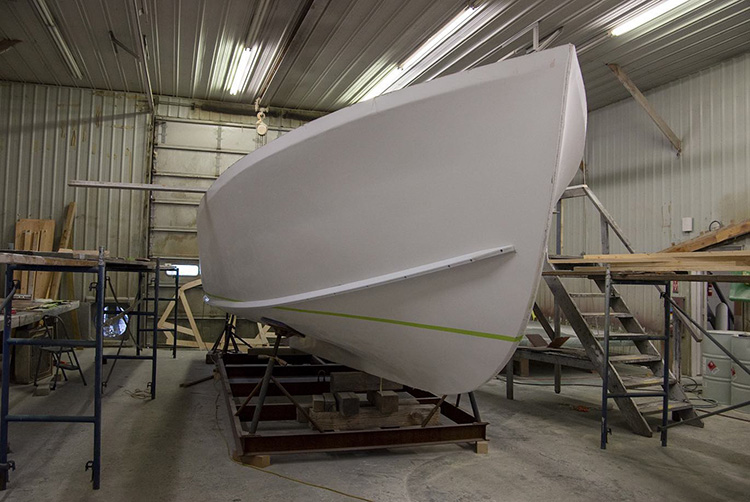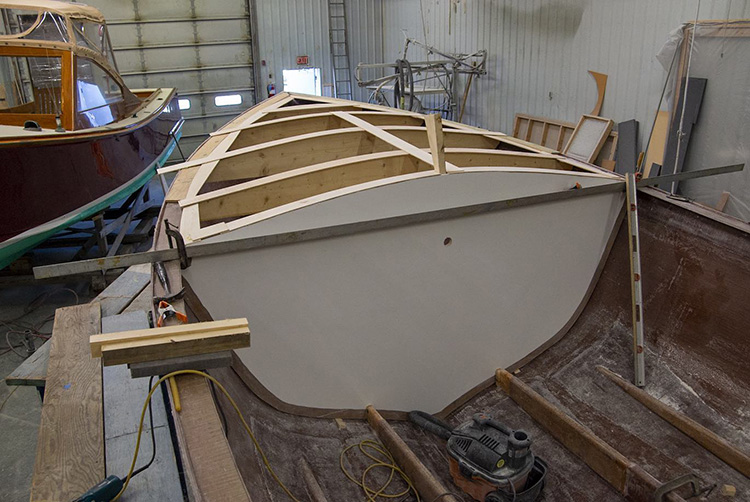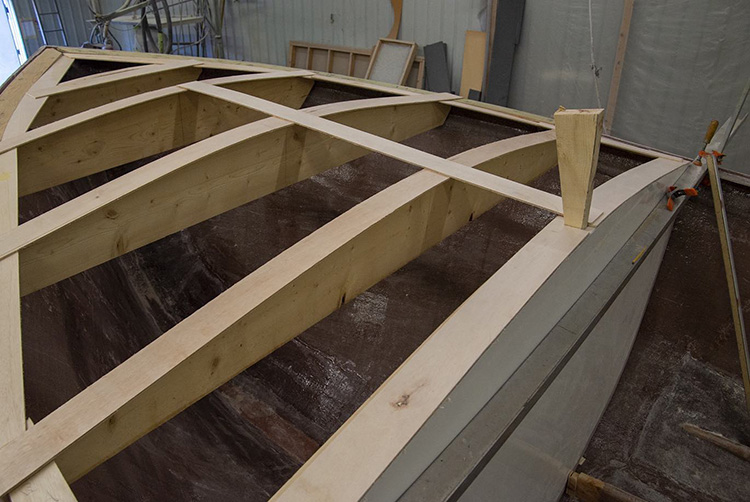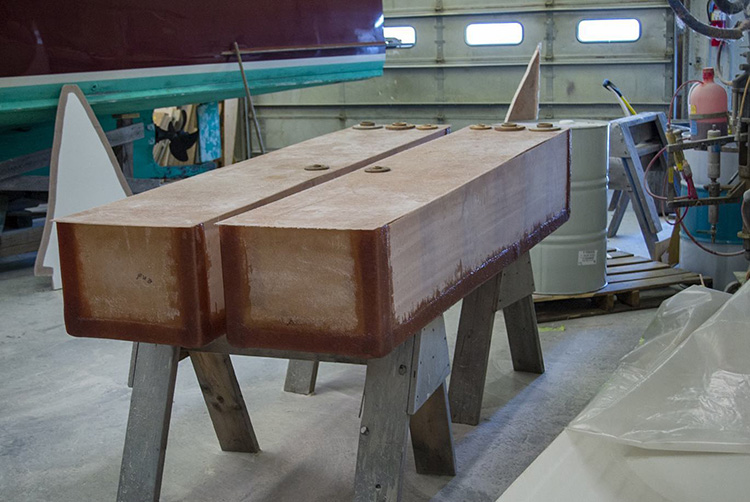 November 5, 2021
We're cruising right along with the new build! This week's progress includes:
– final installation of spray rails, quarter guards and main bulkhead
– main engine line-up & initial installation
– locate bow thruster & install tunnel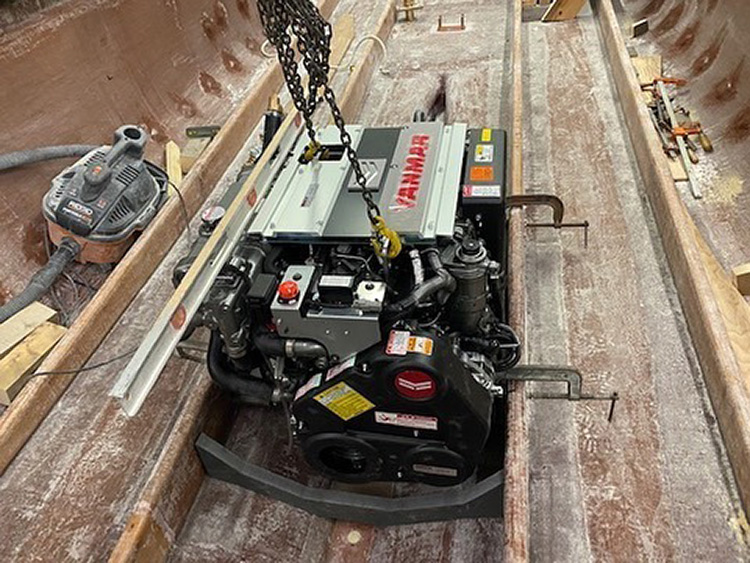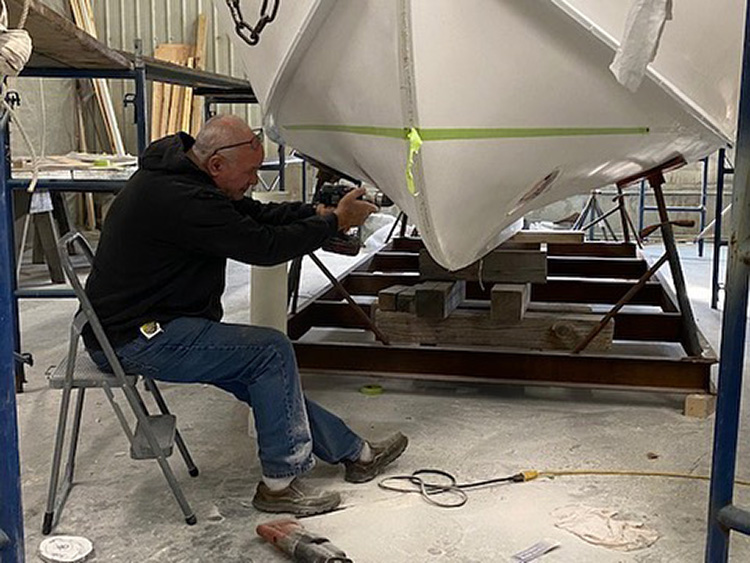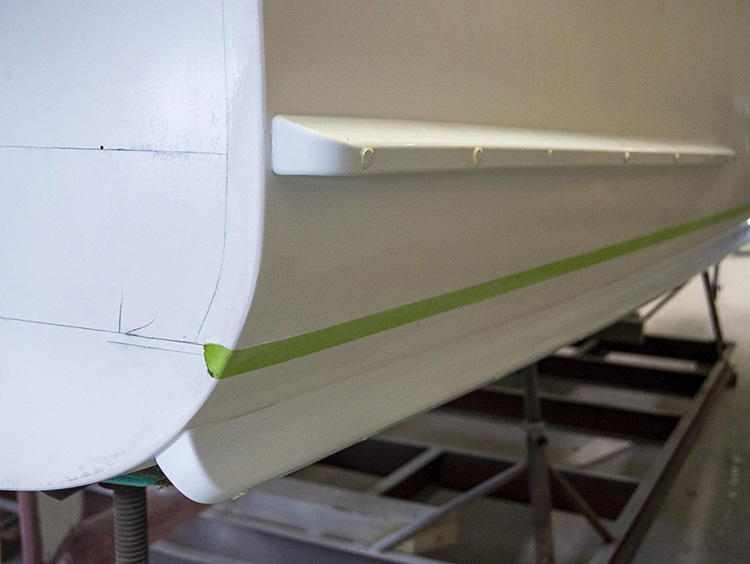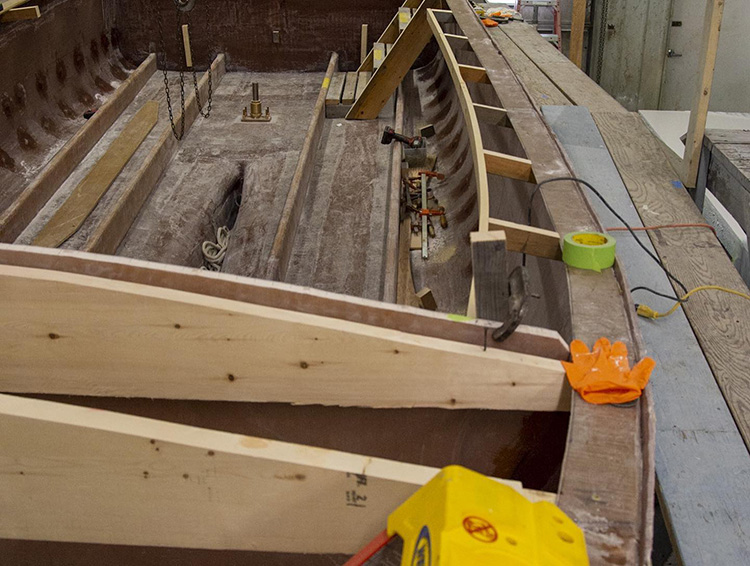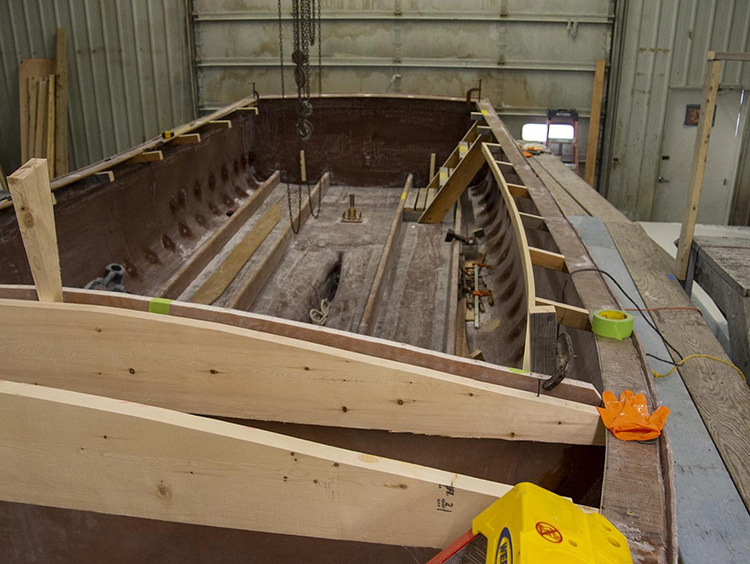 November 12, 2021
It was another productive week as we worked on these items:
– forward deck
– perimeter weather deck
– bow thruster
– forward bulkhead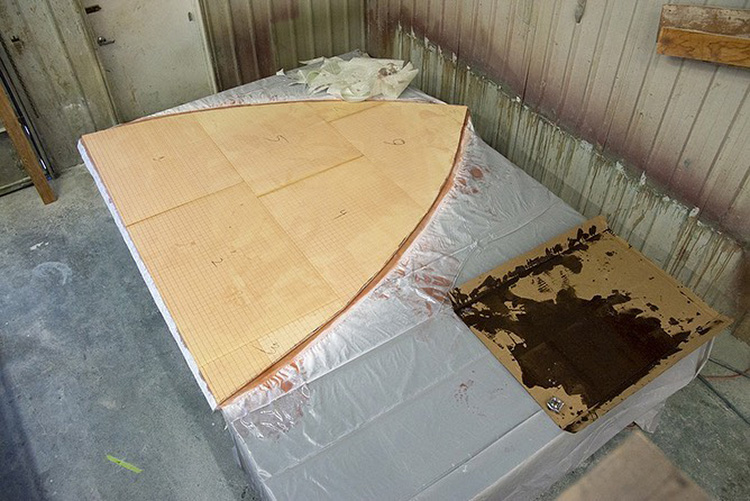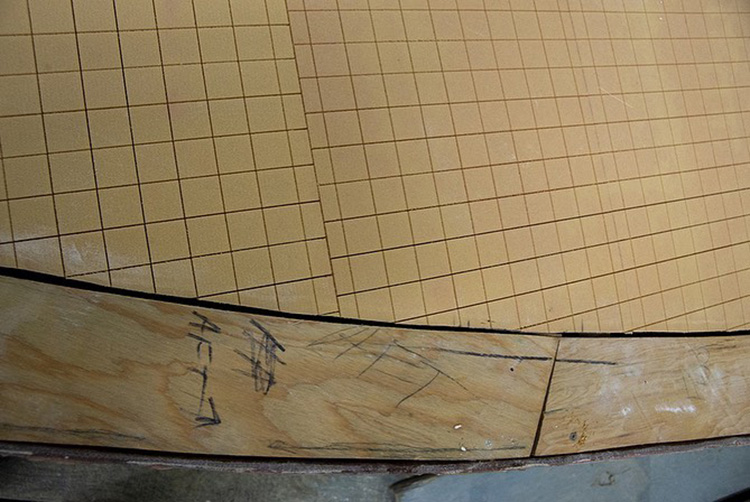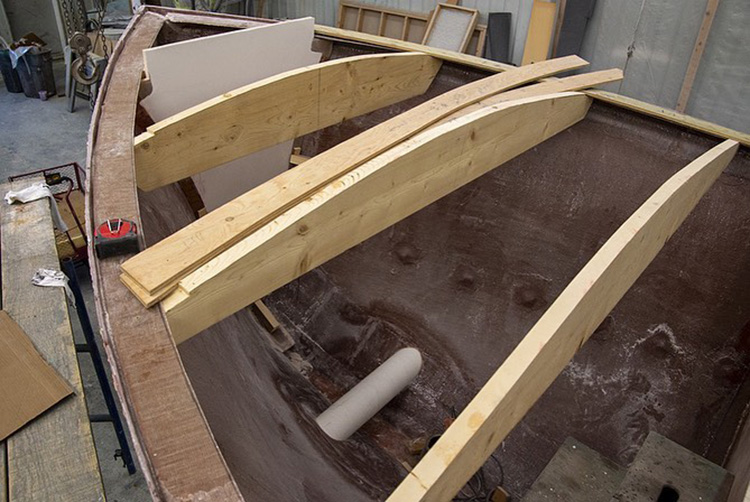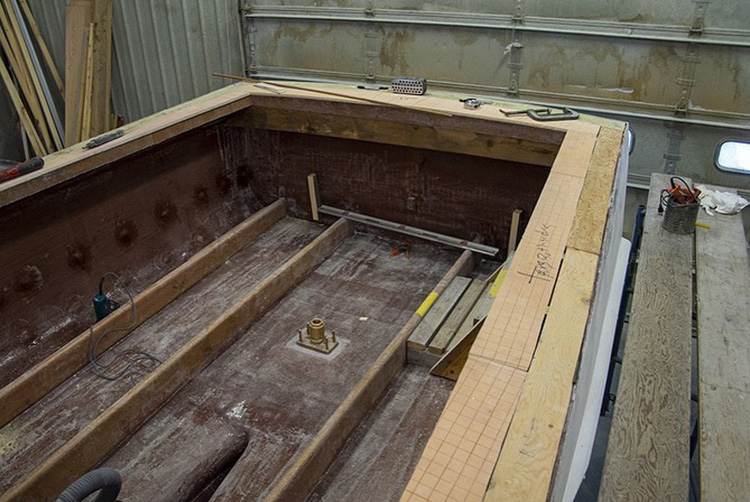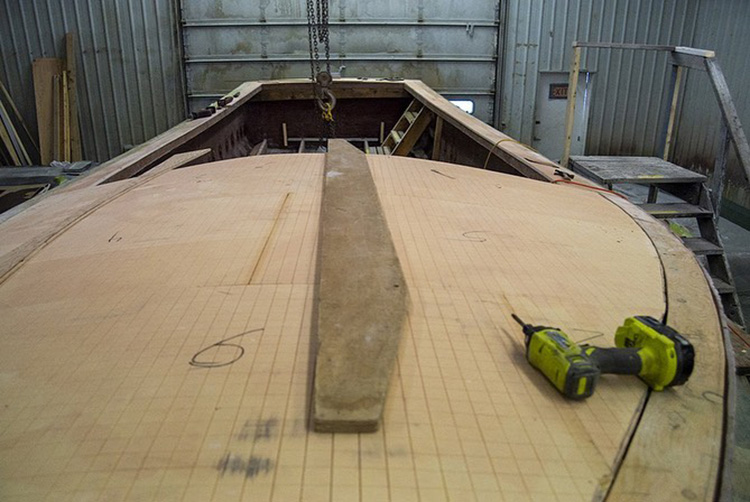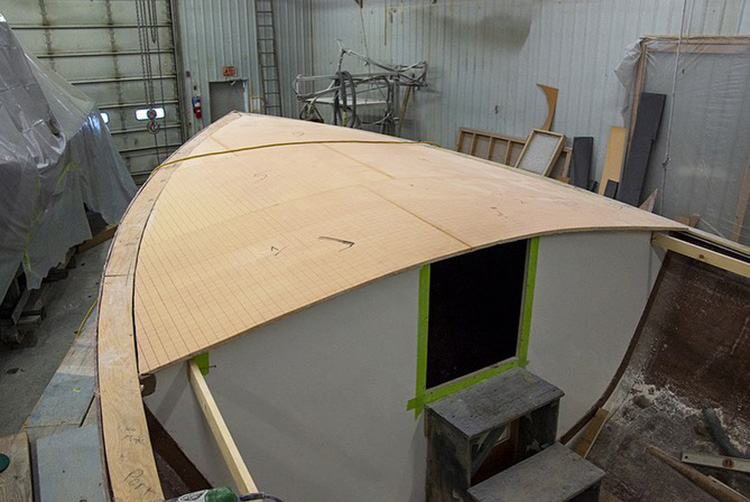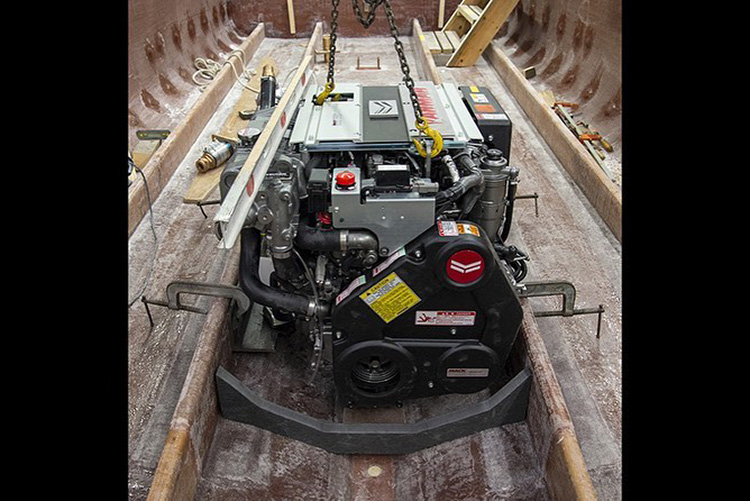 November 23, 2021
As we head towards the holiday weekend, we've made some progress on the new Williams 28 with the fiberglassed forward deck and perimeter weather deck.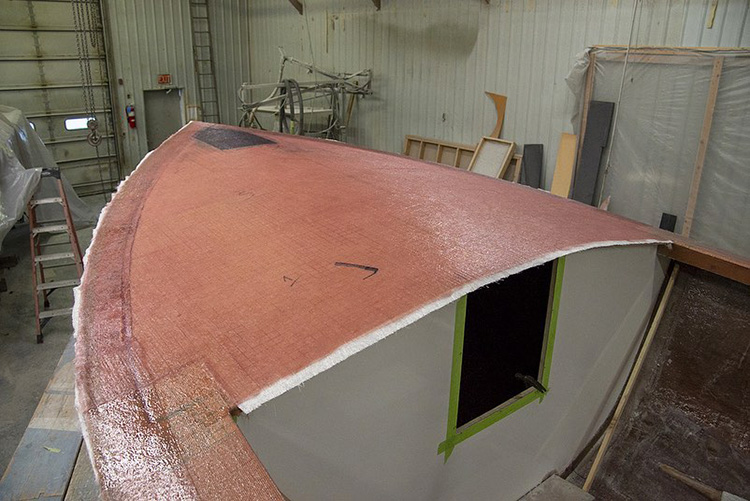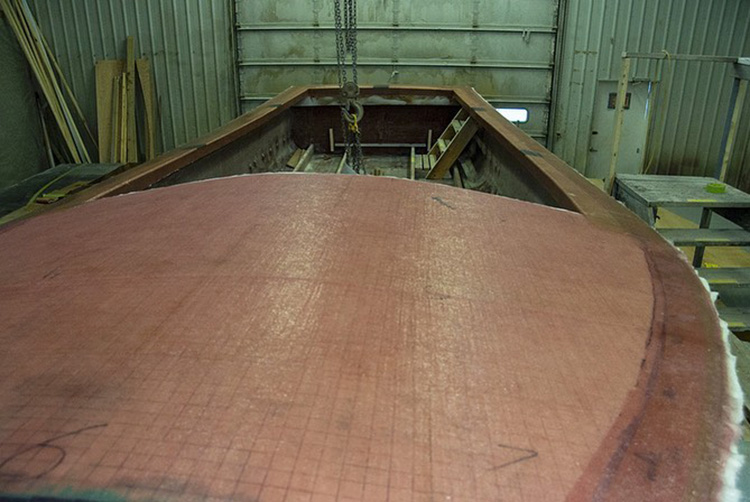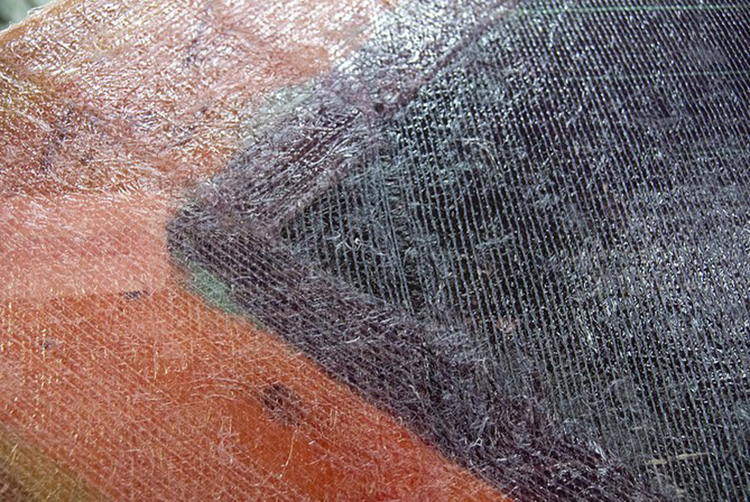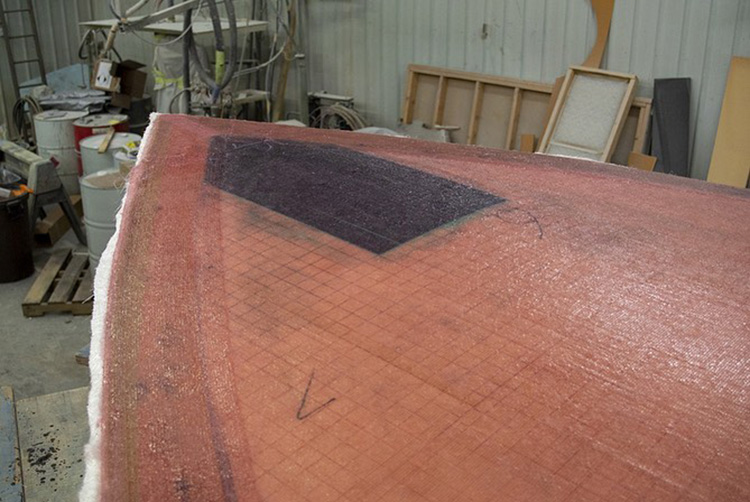 December 24, 2021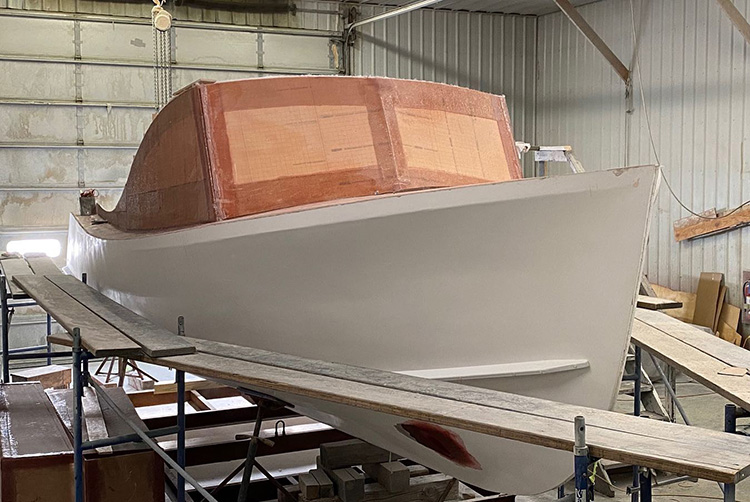 January 18, 2022
HAPPY NEW YEAR!
Here's the latest…
– deck frames installed
– dry fit teak swim platform
– windshield ready for teak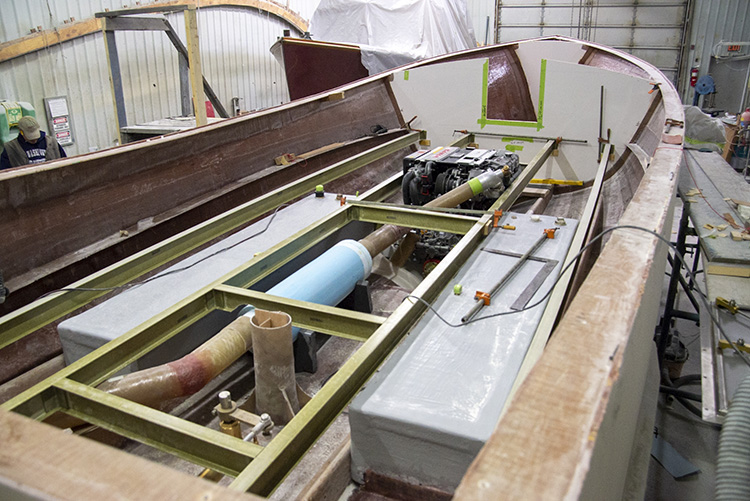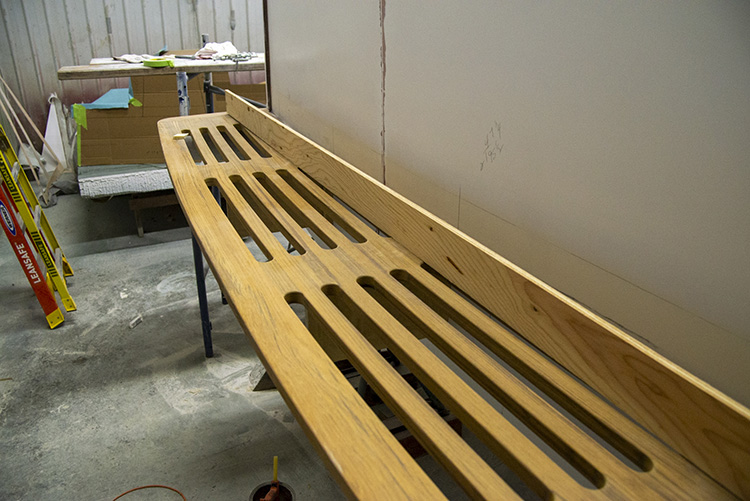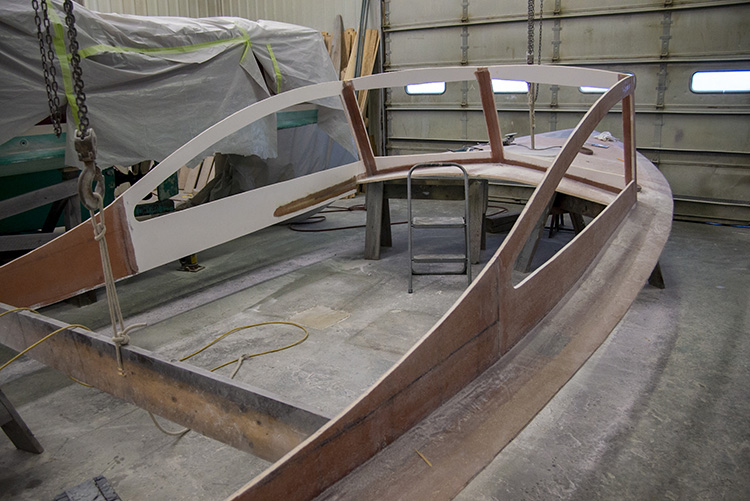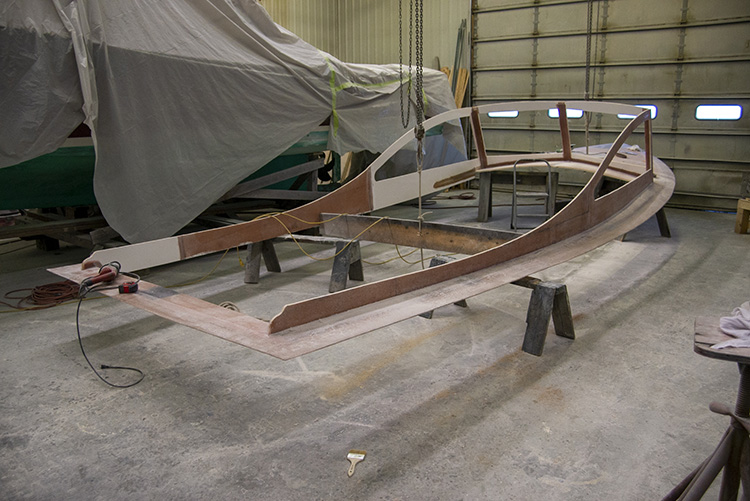 January 29, 2022
Recent progress includes:
– Prepping and dry fitting the teak for the windshield
– Custom bronze swim platform brackets and stern thruster installation
She's shaping up beautifully!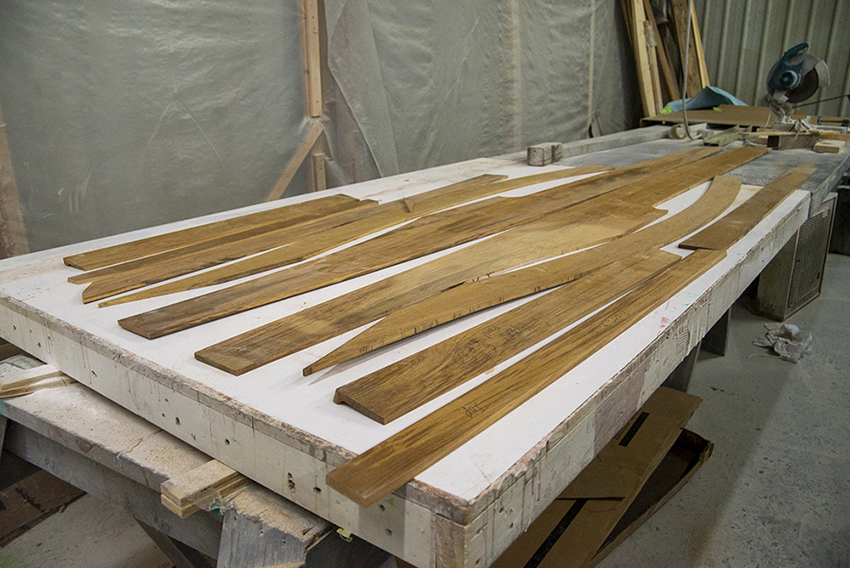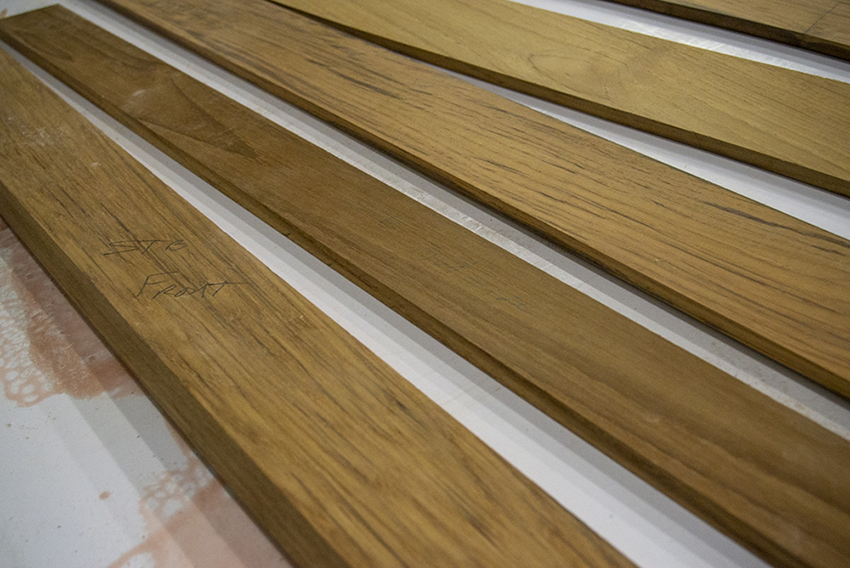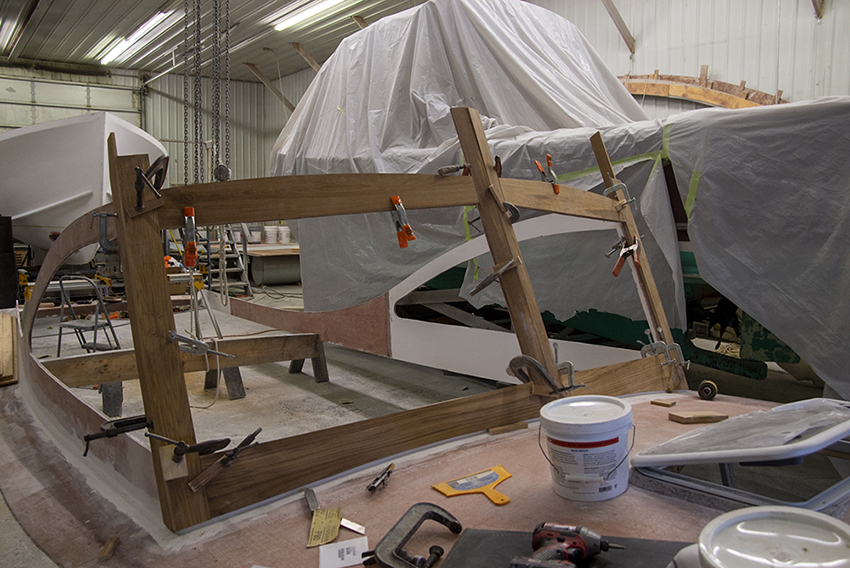 February 15, 2022
Building the teak transom.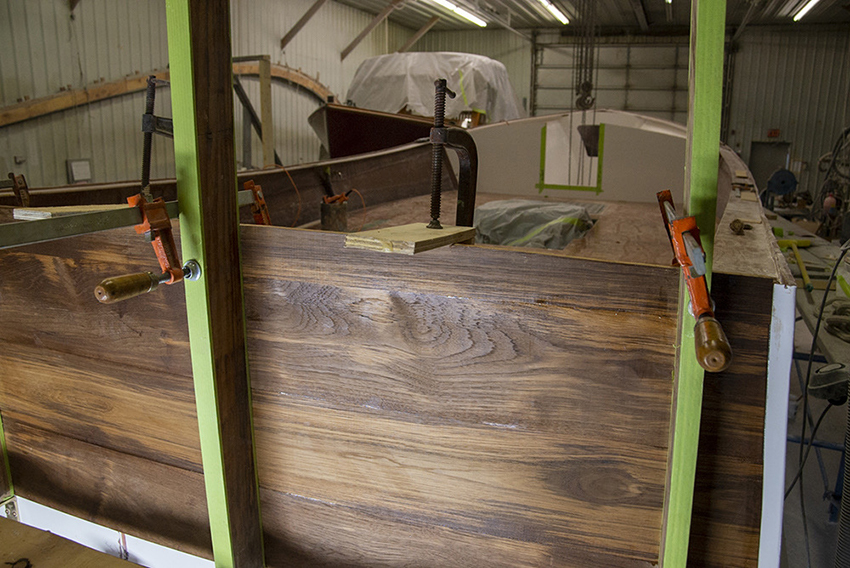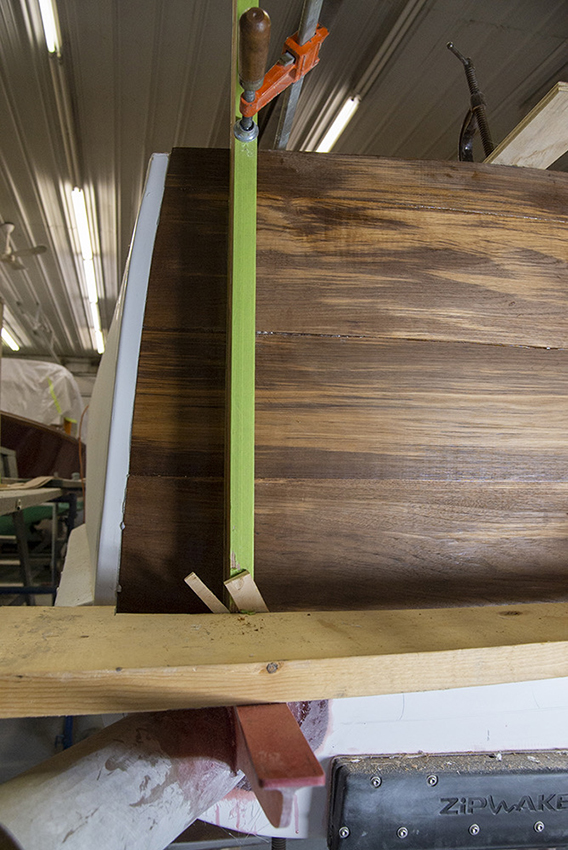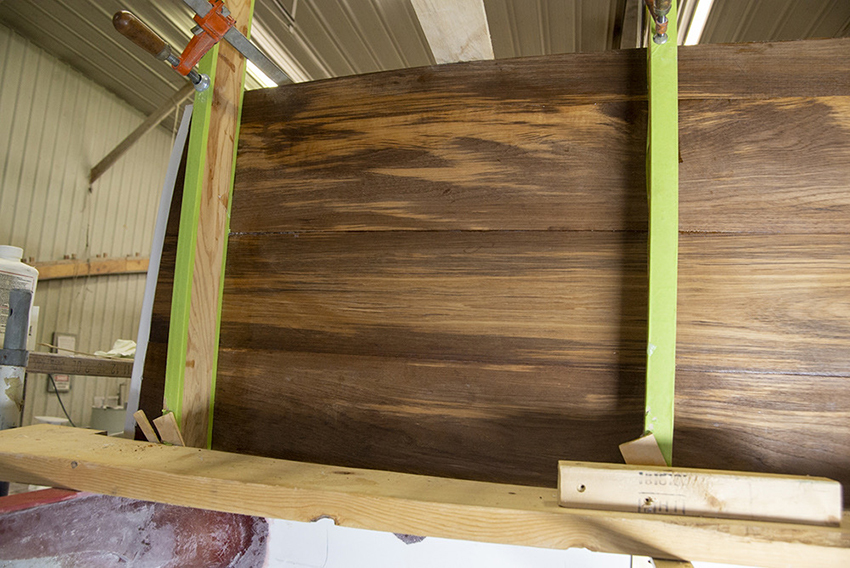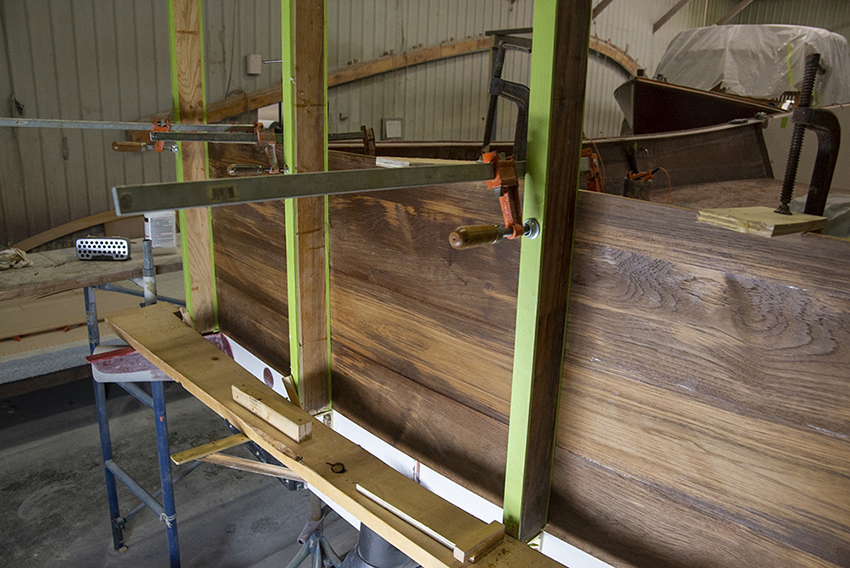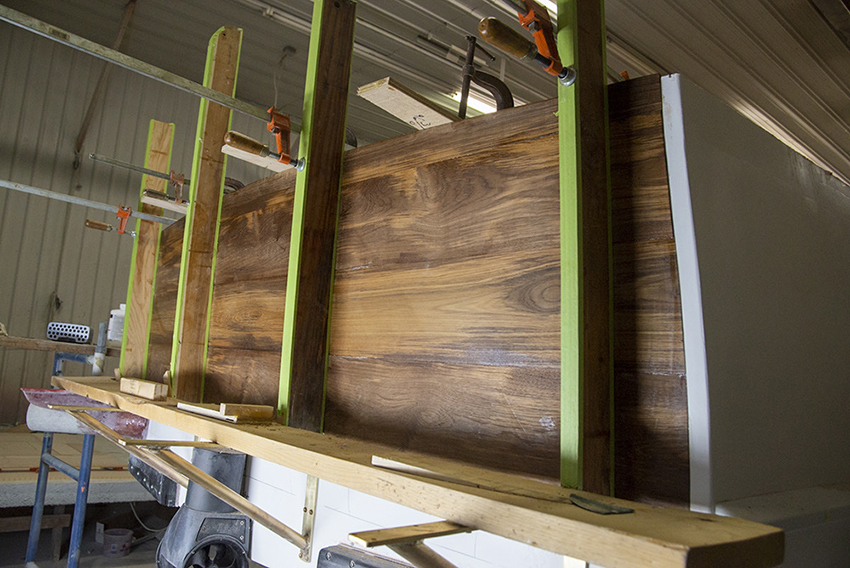 July 21, 2022
Launch Day!
It was a spectacular day on MDI as we launched SEA SHEPARDS!
We are so proud of our new Williams 28 build, and we wish the owners many years of
joy on the seas.
Photos ©Alison Langley